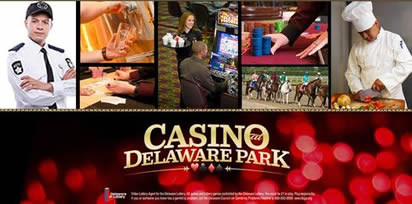 We are Currently Seeking Friendly Service Oriented Professionals To Join Our Team!
Want to stay updated on new career opportunities as they become available? Job Shopper will browse our database of jobs and automatically email the matches to you. You won't find a more consistent and reliable resource anywhere.
Delaware Park is committed to a policy of equal opportunity. In order to provide equal employment and advancement opportunities to all individuals, the company does not discriminate regarding race, color, religion, sex, national origin, age, mental or physical disability, veteran or family status, genetic information, criminal history, sexual orientation or any other status or condition protected by applicable federal, state, or local laws, except where a bona fide occupational qualification applies.
$500 Signing Bonus!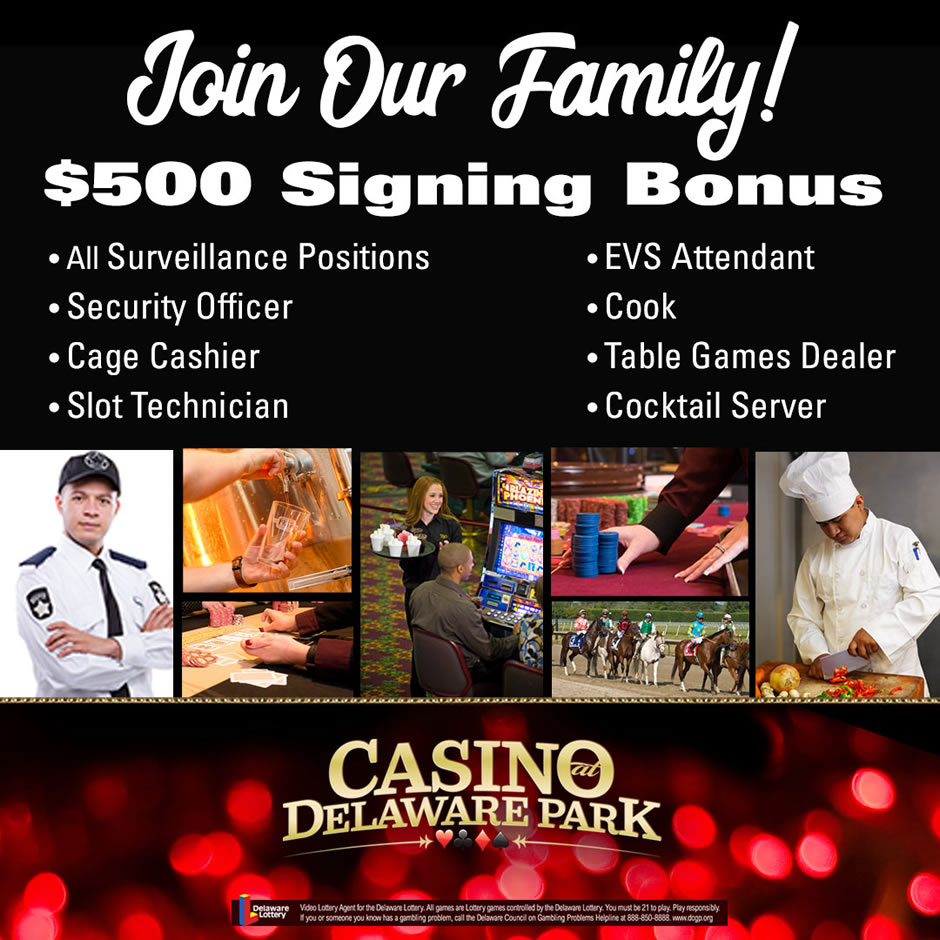 Looking for a great new opportunity?
Join our family at the Casino at Delaware Park for these awesome perks:
Medical, Vision, and Dental Insurance, 401(k) Matching, Life Insurance, Flexible Schedule and More!
Plus, join now and receive a $500 for select positions!
Apply today at delawareparkcareers.com!
Deal Yourself A New Career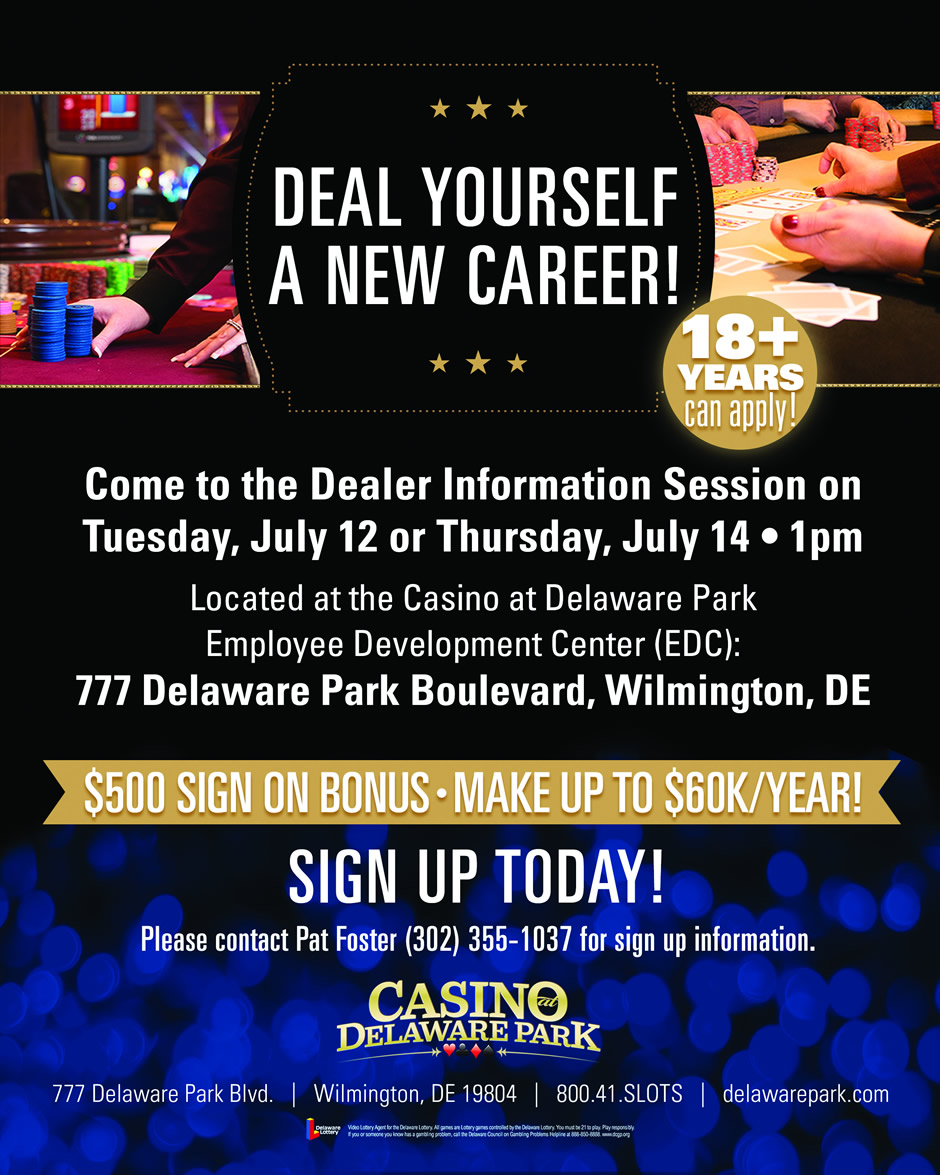 Sign Up Today!
Come to the Dealer Information Session on Tuesday, July 12 or Thursday, July 14 at 1pm.
18+ can apply, make up to $60k/year, $500 sign-on bonus!
Located at the Casino at Delaware Park Employment Development Center (EDC).
777 Delaware Park Blvd., Wilmington, DE 19804.
Please contact Pat Foster 302-355-1037 for sign up information.