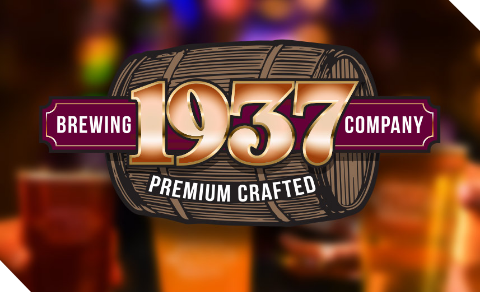 Hours of Operation:
Sunday   – 12:00pm-8:00pm
Wednesday – 12:00pm-9:00pm
Thursday – 12:00pm-9:00pm
Friday – 12:00pm-10:00pm
Saturday – 12:00pm-10:00pm

At Delaware Park, our goal is to create the ultimate entertainment experience for you by providing a variety of exciting offerings. In response to local demand for comfortable, relaxing environments in which to gather safely, a first-class brewery was the perfect addition.  For reservations please call 302-993-8961.  Email: info@1937brewingco.com.
Howlers & Growlers
Get your very own 1937 Brewery Company Howler (32 oz) or Growler (64 oz)!
These can be purchased right at our bar.
Re-fill prices vary depending on your beer choice.
Please ask the bartender for your total cost before placing your order.
Please note howlers and growlers are a "to-go' item and must be consumed off property.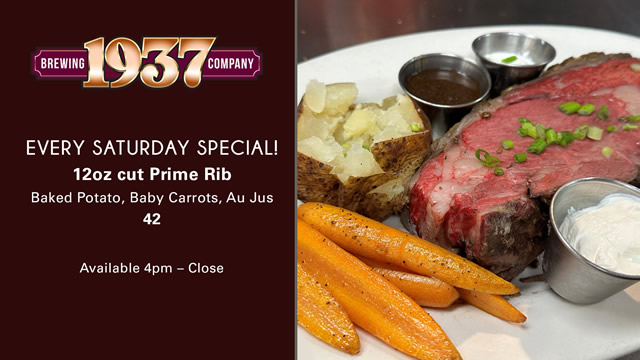 Prime Rib
12oz cut Prime Rib.  Baked Potato, Baby Carrots, Au Jus …….  42
Special is available every Saturday 4pm-close.
BEER SPECIALS
Catch the Birds & All Pro Football Games
Every Week
1937's Hand Crafted Beers
Legal Light Draft     3     |   Amber Lager     4
HazEtrain       5
PLUS
1/2 price Wings at 1937 Brewing Company every Sunday during LIVE PRO Football
1pm – close (Dine In Only)
* Our Caesar dressing contains anchovies.
* Consuming raw or undercooked meats, poultry, seafood, shellfish or eggs, may increase your risk of foodborne illness, especially if you have certain medical conditions.
BREWS
Tasters • $4  |  Flight • $8 |  Growlers,  Legal Light, DP Lager • $12  |  Others • $20  |  Flasks, Legal Light, DP Lager • $9  |  Others • $13