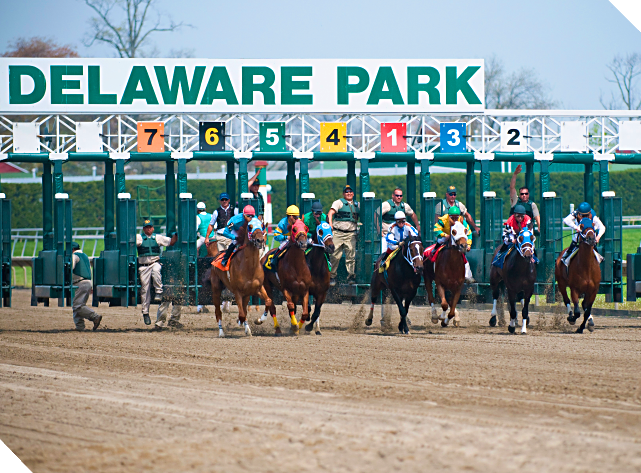 The 86th live racing season will feature 85-days of racing beginning on Wednesday, May 24th and concluding on Saturday, November 4th. Live racing will be conducted on Wednesday, Thursday, Friday and Saturday with the exception of Friday on the following days – May 26th; July 28th, August 4th, 11th, 18th, 25th.  The season is extended to Saturday, November 4 adding four additional days on Friday, October 27th, Wednesday, November 1st, Thursday, November 2nd and Saturday November 4th.
Free Parking and Admission
Daily Post Time 12:30pm.
Race Book & Simulcast Hours **
Sunday – Saturday: 11am – 9pm
** Please note, all Mutuel Machines and TVs will be turned off at 9pm.
Wilmington, Del., September 16, 2023 — Three Diamonds Farm's Cross Border posted an upset victory in the $200,000 Cape Henlopen Stakes at Delaware Park today. ...