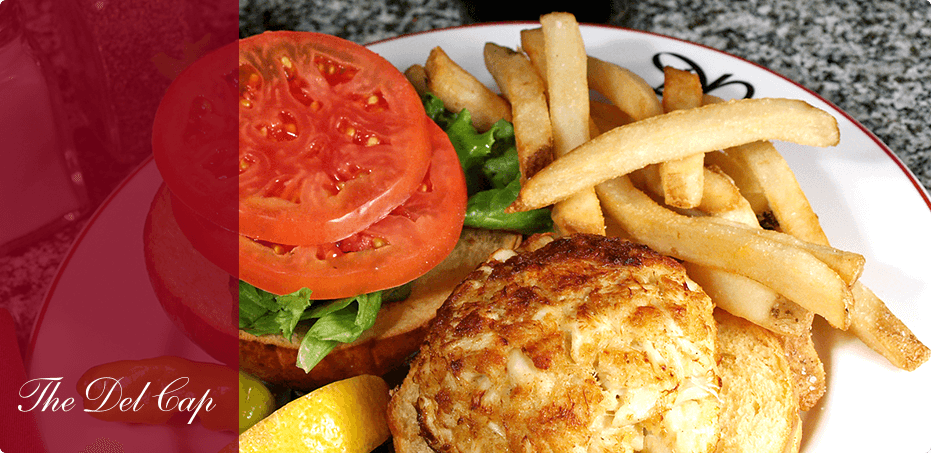 DEL CAP
A premier location to catch all the day's racing action. Grab your favorite drink and enjoy a wide variety of your favorite comfort foods along with daily specials.
Conveniently located on the 1st floor (Track Side).
Hours of Operation:
Sunday-Thursday • Noon-6pm
Friday-Saturday • Noon-6:30pm
THE TERRACE
Comfortable and casual dining room overlooking the racing action. Every seat has a perfect view of the track and a personal tabletop TV monitor for your enjoyment – available during Live Race Days Only. Located on the 3rd floor (Track Side).
Hours of Operation:
Monday, Wednesday, Thursday  • 12pm-4pm
Saturday • 12pm-Last Race
For reservations, please call (302) 994-2521 ext. 7306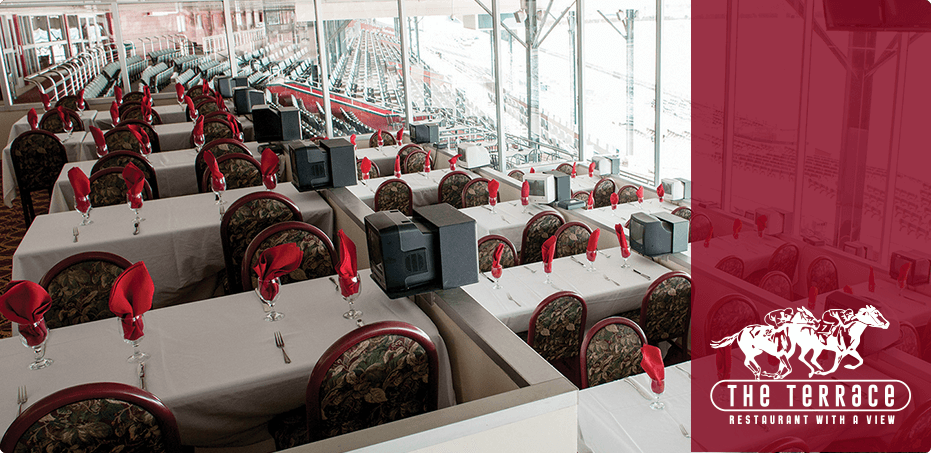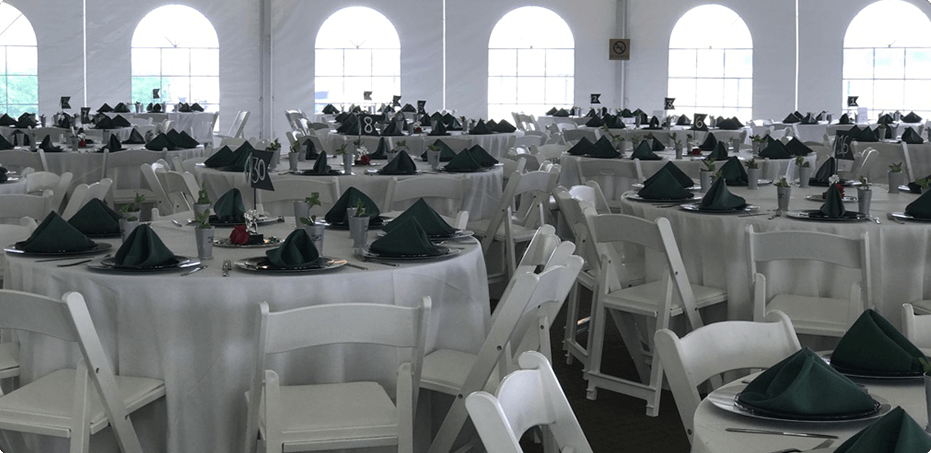 THE GROVE
The perfect outside area to settle down and relax in between the races. Located in the most picturesque area of the park, you can bring your own picnic or take advantage of the seasonally-offered BBQ selections. The Grove also provides a premium spot for viewing the horses in the landscaped Paddock, as well as the racetrack. Mutuel tellers and restrooms are conveniently located close by. This area, as well as the large white tent, is available for private parties.
Open on weekends and holidays during Live Race Days.
Live racing is available every Saturday, Monday, Wednesday and Thursday now through October 30 (except Thursday, October 14, Monday, October 18 & 25).
NEW CASTLE ROOM
This multi-purpose dining room features large video walls for watching all the live racing action and daily sporting events. Perfect for your next big event or business meeting. Open during Live Race Days – stop in and try our delicious hot sandwiches, appetizers and more! Located on the spacious 3rd (Track Side).
Hours of Operation:
Saturday • 12pm-Last Race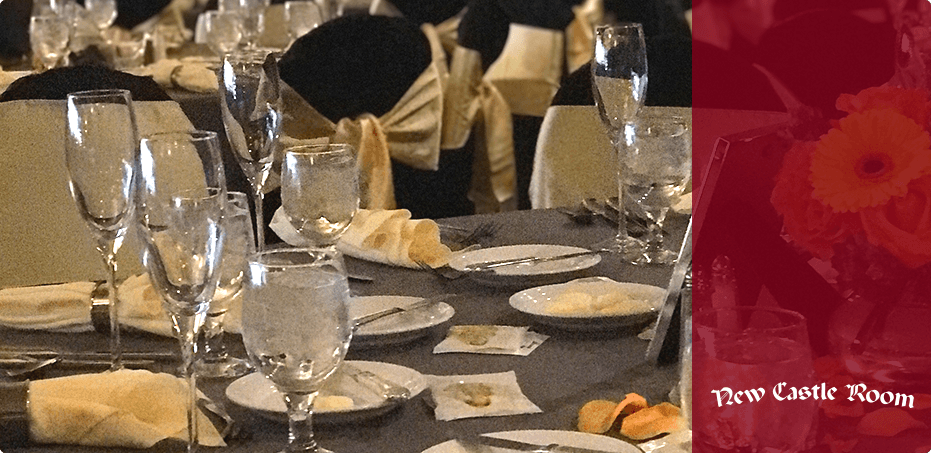 RACING LEGENDS – Closed

CLASSIC RESTAURANT
An upscale dining experience in an elegant Victorian setting. Featuring ocean fresh seafood, tender steaks, home-style soups and our signature entrée, Delaware Park Crab Cakes. Legends is located on the 2nd floor (Casino Side) next to the escalator. Reservations are suggested, so please call (302) 994-2521 ext. 7476.
Hours of Operation:
Currently Closed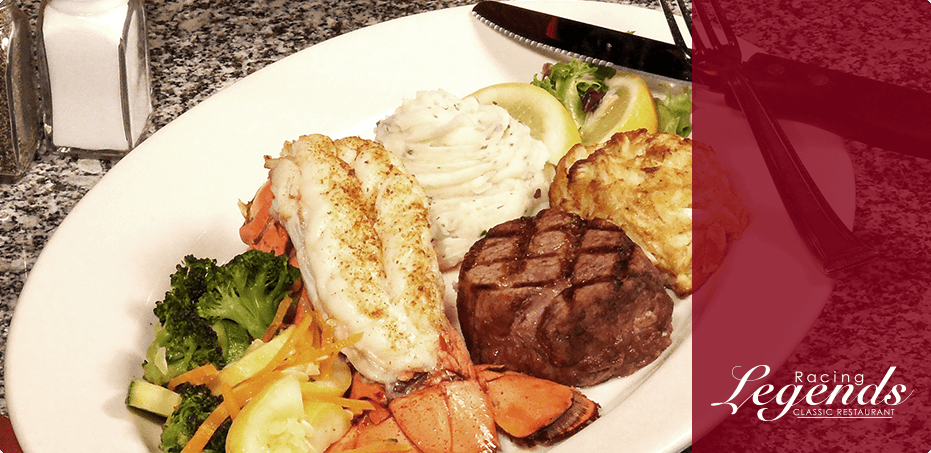 PICCIOTTI'S PIZZERIA
A Delaware Park favorite located between the 2nd floor (slot side) and Clubhouse (trackside). Enjoy brick-oven pizza, Strombolis, salads and subs – along with a full bar offering local craft beer.
Hours of Operation:
Sunday, Wednesday, Thursday • 11am–7pm
Monday, Tuesday  • CLOSED
Friday & Saturday • 11am–9pm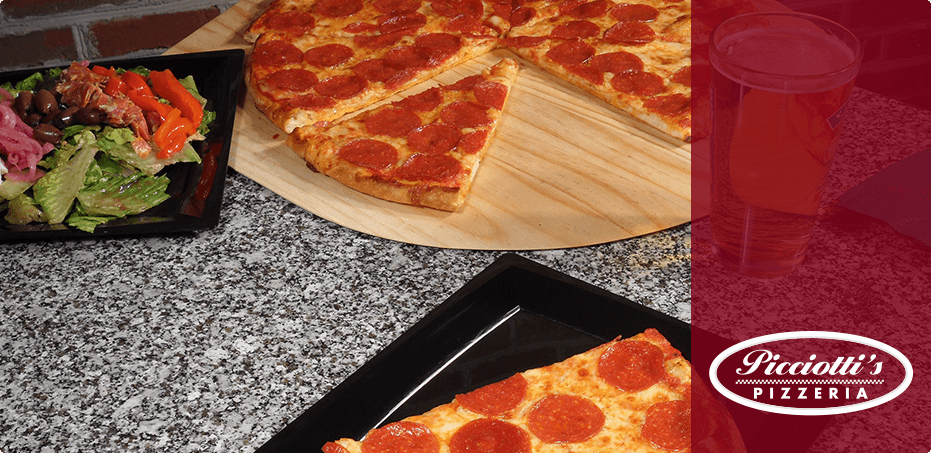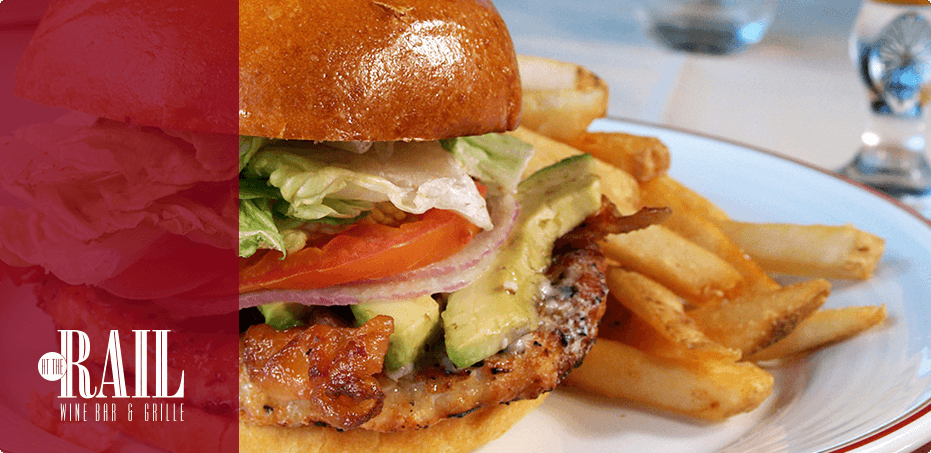 AT THE RAIL

WINE BAR & GRILLE
Stop in and discover this hidden gem offering a mouth-watering menu of perfectly cooked steaks, burgers, seafood and more, alongside an award winning wine list and hand-crafted cocktails. For Reservations and information please call 302-994-6700 ext 7194. For information about booking a party or event please email here.
Located inside White Clay Creek Country Club, on the grounds of Delaware Park – minutes away from the Casino.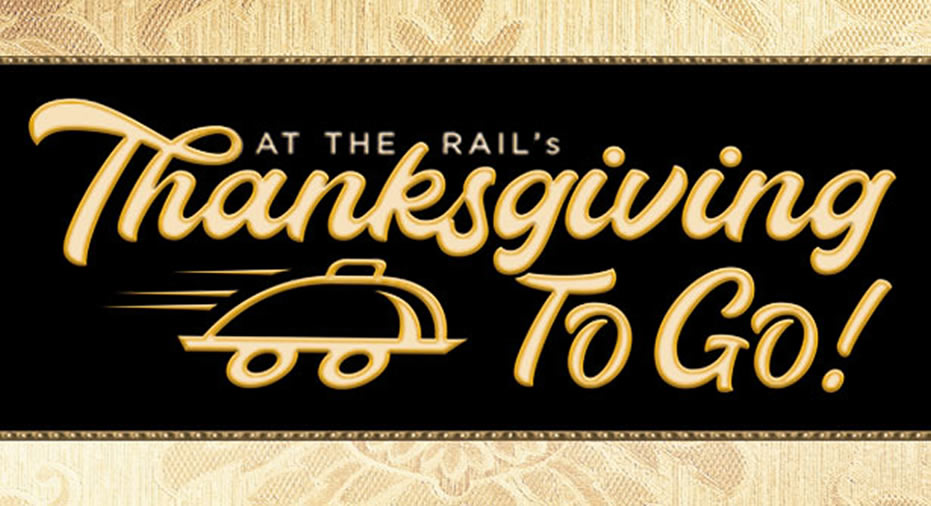 AT THE RAIL

WINE BAR & GRILLE
Thanksgiving To Go from At The Rail
Click here to view print order form
Located inside White Clay Creek Country Club, on the grounds of Delaware Park – minutes away from the Casino.
Group Sales


BANQUET INFORMATION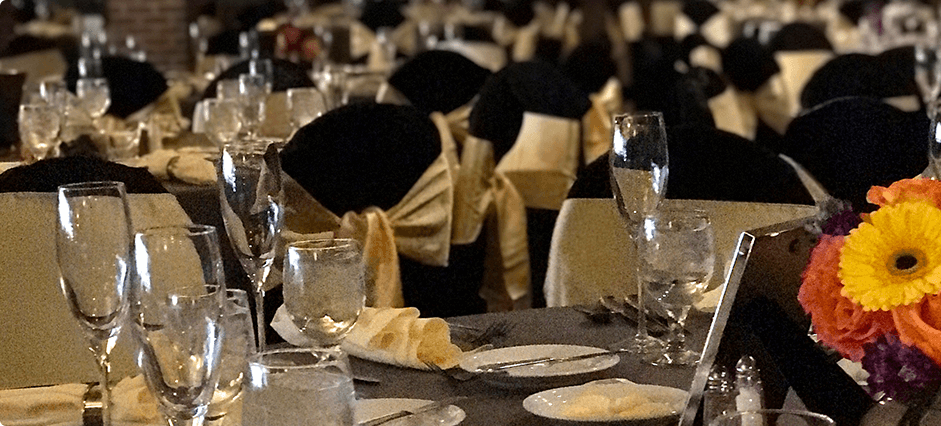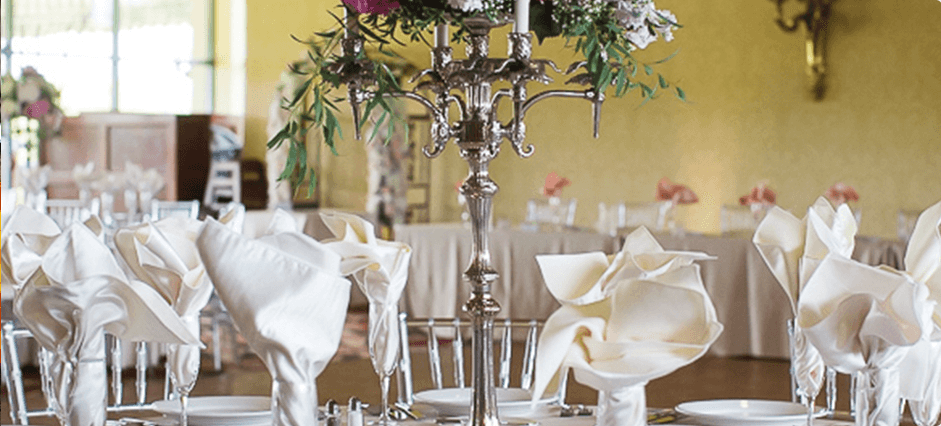 2021 DAY AT THE RACES
Our event catering staff is available to assist you in making your special event an unforgettable one. Whatever the occasion, Delaware Park provides the ultimate in service, quality and attention to detail by handling all aspects of your special event.
The 2021 live racing season will have 81 race days beginning Wednesday, May 26th and will conclude on Saturday, October 30th, 2021.
Click here to view Live Racing Calendar
Contact Banquet Management at BanquetManagement@delawarepark.com.
2021 Banquet Information
If racing action is what you seek, lunch in our Terrace Dining Room places you on top of all the thundering action while offering you a panoramic view of our beautiful in-field gardens and pristine lake.
If the great outdoors is more to your liking event packages are also available for our award winning Grove area. The Grove area is the perfect location to enjoy fresh air, good food and all the action up close while viewing the beautiful, sleek and magnificent horses. We can facilitate large parties and BBQ for over 2000 guests.
The elegant Veranda Ballroom located in the White Clay Creek Country Club is now available to hold your annual or once-in-a-lifetime event. Our spacious Clubhouse Banquet Room overlooks the picturesque fairways and can accommodate 300-seated guests. We would love to be a part of your wedding reception, corporate gathering, or any other occasion you choose to celebrate!
Whatever you choose we're confident that Delaware Park offers something for every member of your group. For more information on planning your event please contact the Group Sales Office at (800) 351-7275. If a Delaware Resident please call 302-994-2521 ext. 7212. You can also contact us by e-mail at BanquetManagement@delawarepark.com or fax 302-892-3005.