Delaware Park Casino & Racing
Community Involvement
Community involvement is one of Delaware Park Casino's core beliefs. We recently launched a new initiative that will feature a different organization each month. Our patrons are able to donate unused ticket vouchers to which Delaware Park Casino & Racing will also donate.   The following beneficiaries will be highlighted for the remainder of this calendar year.
Delaware Park Casino & Racing Donates $10,000 to Meals on Wheels Delaware
Donation Includes Monies from Guests and Casino
Wilmington, DE, August 10, 2022 – Many Delawareans 60 years and older live alone, are unable to shop for themselves and live on a fixed income. To assist this population, Delaware Park Casino & Racing recently provided donation boxes in their facility to collect unused vouchers from their guests. During the months of June and July, Delaware Park's charitable guests contributed for Meals on Wheels Delaware, with Delaware Park Casino & Racing making a considerable donation for the grand total of $10,000.
"It is an unfortunate reality that many homebound seniors don't know where their next meal is coming from. Thanks to the generosity of our guests, we can help those who may be struggling," said Ron Baumann, Delaware Park's President & General Manager.
This is the first monetary donation presentation stemming from a new, community initiative that will feature a different organization each month. Please visit our website for upcoming beneficiaries and other community partnership information.
Meals on Wheels Delaware's (MOWD) mission is to raise funds, other resources, and awareness to support meal delivery programs to homebound seniors in Delaware. MOWD supports five meal-delivery programs/locations statewide. In 2021, 898,509 hot and nutritious meals were delivered to over 6,600 seniors statewide with the help of over 1,000 volunteers.
Charities
| | |
| --- | --- |
| July | Meals on Wheels |
| August | Boys & Girls Club |
| September | Habitat for Humanity |
| October | Delaware Coalition for Breast Cancer |
| November | Food Bank of Delaware |
| December | Faithful Friends |
Delaware Park Casino & Racing has a long history of additional stewardship, as well, by supporting fundraising efforts in our community. Over the years, we have donated to numerous organizations representing diverse interests throughout New Castle County and surrounding areas.
Volunteerism
Delaware Park Casino & Racing encourages volunteerism among our Team. Check out our recent activity and look for us at upcoming events. We are happy to be making a difference in our Community!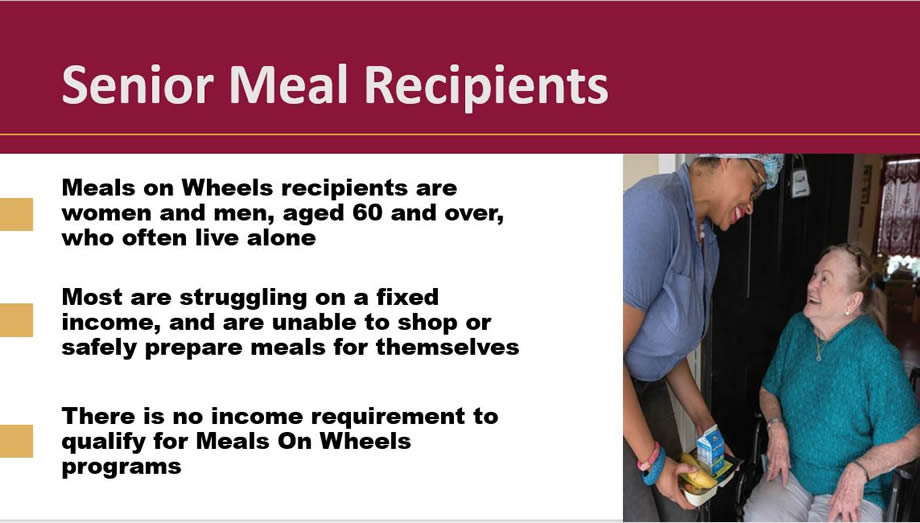 Meals On Wheels
Join Delaware Park and together we can end senior hunger.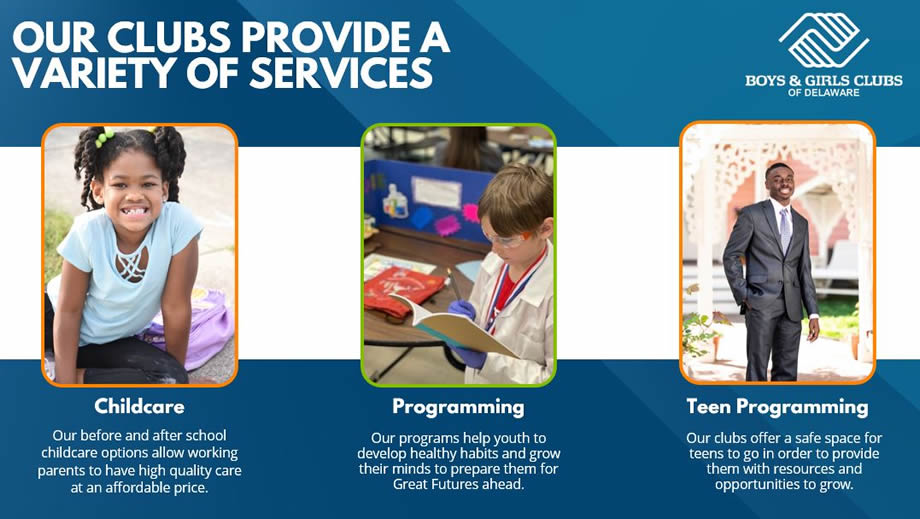 Our Mission
Boys & Girls  Clubs of Delaware is part of a nationwide movement whose mission is to inspire and enable  all young people, especially those who need us most, to realize their full potential as productive, responsive, and caring citizens.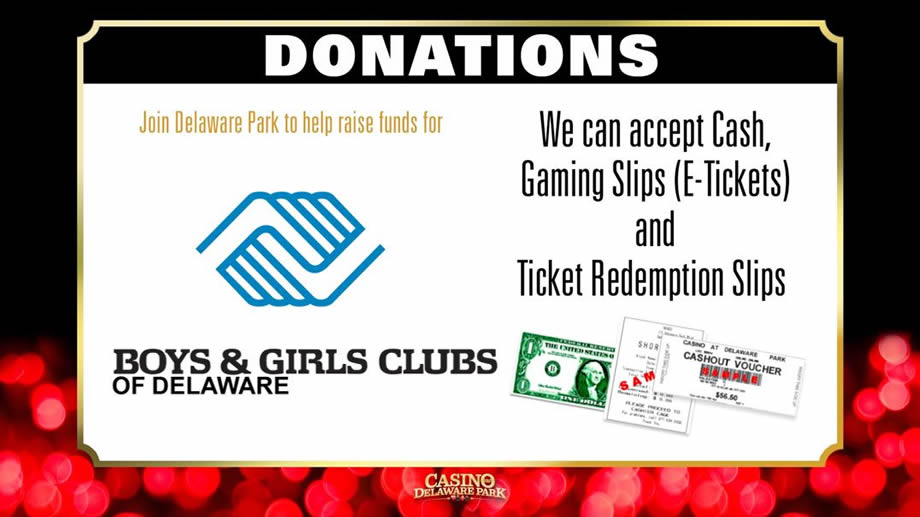 Donations
Join Delaware Park to help raise funds for Meals on Wheels.  We can accept Cash, Gaming Slips & Ticket Redemption Slips.