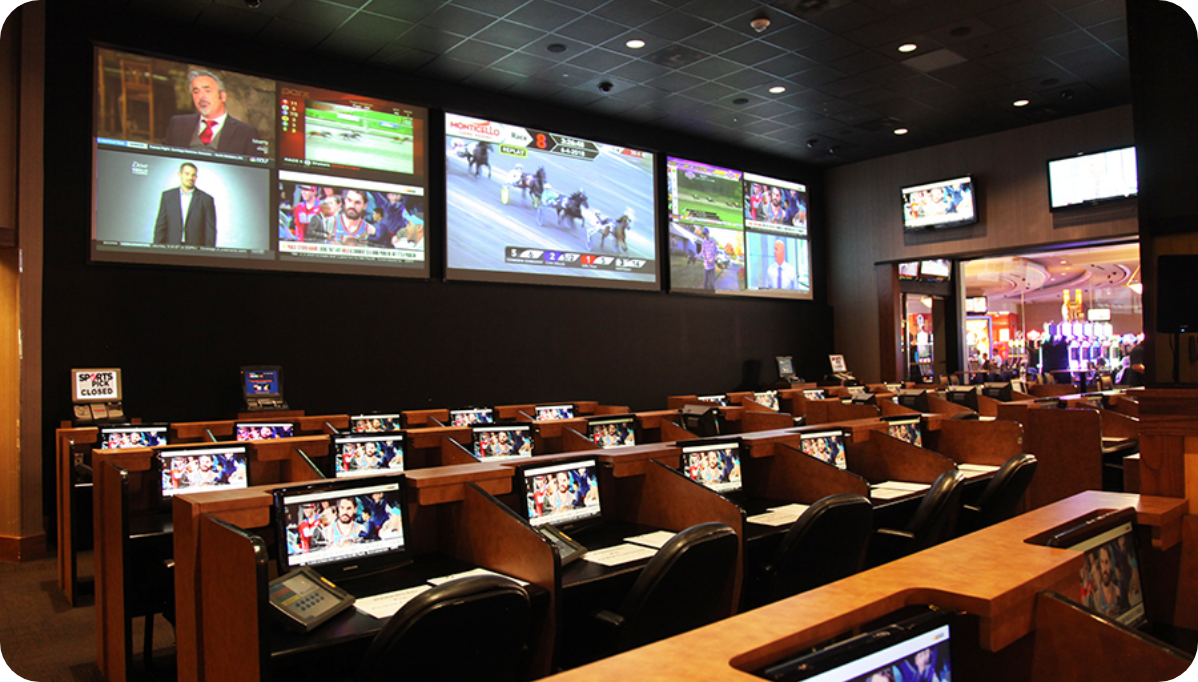 Don't be intimidated! It's fun!
We at Delaware Park pride ourselves on having friendly and helpful ticket sellers.
If you don't understand something, just ask. Our sellers, supervisors, and management team are here to answer your questions and make your day at the races as enjoyable as possible.
Once you have decided what you want to bet, head to the nearest seller's window. There is a specific order in which you should ask for your wager:
#1 State the name of the Track you wish to bet
Not only do we offer wagering on our live racing, we also offer simulcast wagering on tracks from all over the country. On many days we offer over 20 tracks, so this is an important first step in getting your bet down accurately.
#2 State the race number
It's not necessary to state the race number, as long as you are betting the next upcoming race. If you are advance wagering (placing a wager on a race later in the day) it is very important that you say the race number.

#3 State the amount you wish to bet
#4 State the type of wager

#5 State the program number(s) of the horse(s) you wish to bet
That's it! Simple, right?
Here are some example bets:
"Let me have Delaware Park, $5 to win on number 5"
"Delaware Park please, a $2 exacta, 2-5."
"I want Delaware Park, $10 daily double, 7-12"
Self-Service Wagering is also available at the many BetJet machines throughout The Park.
After you have placed your bets, it is important to check your tickets for accuracy. You will want to check the five points listed above to make sure that you have the bet you want.