Delaware Park
Sports Betting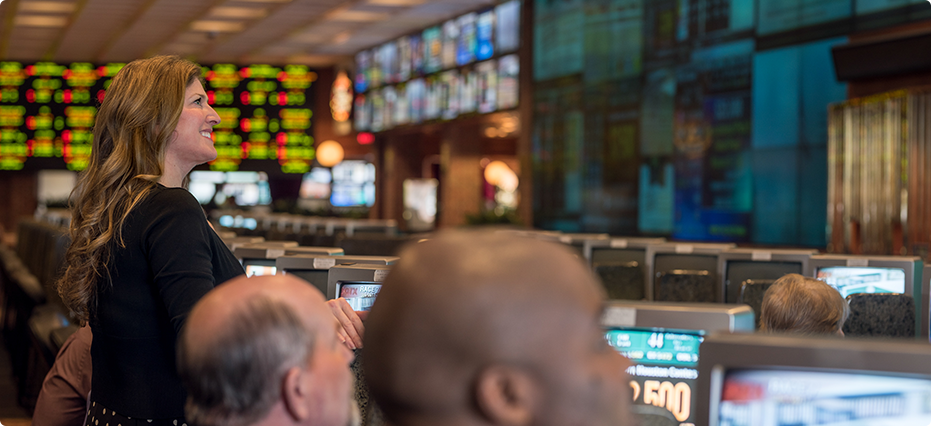 Bet like you're in Vegas!
Delaware Park offers full sports betting on all professional and college sports, seven days a week. Parlays, straight bets, round robins, teasers, futures and more are all available If the line is active, you can bet it!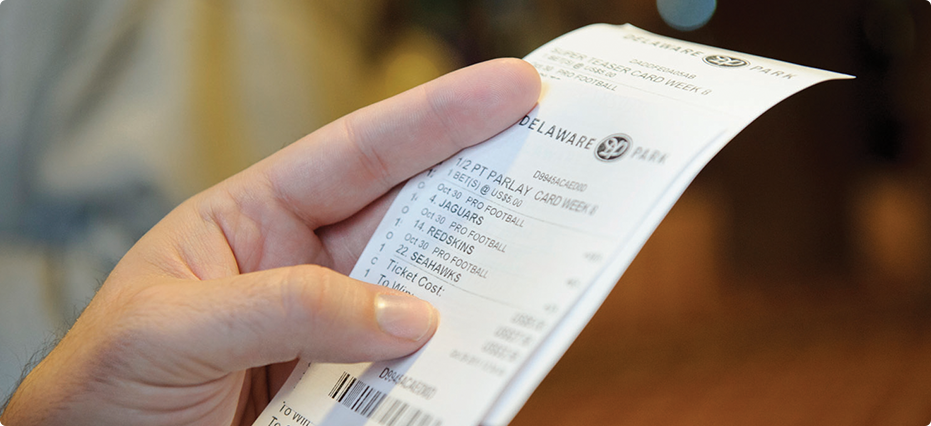 Get in on the action
To get in on the action, visit our Sports Book conveniently located on the Casino Side (2nd floor). Additional sports tellers and self-service betting terminals are available on Track Side (Club 2) on Saturday and Sunday. For easy access between both locations, please use the walkway next to Picciotti's Pizzeria 10am – 9pm daily.

Wagering Hours*
Saturday & Sunday: 10am – 11pm | Monday – Friday: 11am – 11pm
*Hours subject to change without notice. 2nd floor closing time based on business needs.
PLEASE NOTE THAT WAGER SHEETS ARE AVAILABLE ONLINE ONLY. NO PRINTED SHEETS WILL BE OFFERED AT THIS TIME. PARLAY CARDS, HOWEVER, ARE AVAILABLE IN BOTH SPORTS BOOK AREAS.

Sunday Ticket
Make your bets, grab a drink and catch your game on 30 TVs!
AFTER YOU'RE DONE PLACING YOUR


SPORTS BETS RACING VIDEOS

Now offering six additional blackjack games on the 2nd floor
Every friday and saturday from 6pm – 2am.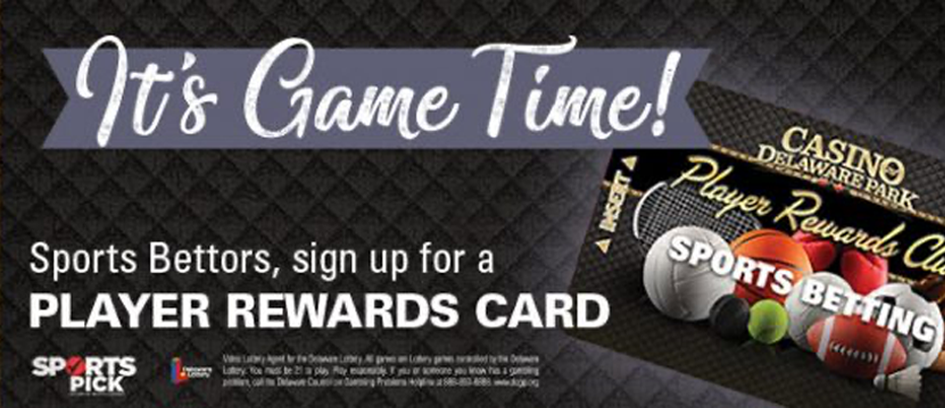 SPORTS BETTORS
SIGN UP FOR A PLAYER REWARDS CARD!
• Sports Bettors, sign up for a Player Rewards Card today and provide your email address to start scoring exclusive benefits.
• Access to Special Promotions
• Receive Important Updates
• Be the first to know the Big Games & Fights Showing in the Sports Book.
• Simply visit the Player Rewards Club anytime to become a cardholder.